A unique
experience
The Manhattan skyline frames the scene just right at our luxurious venue on the Hudson River. Whether you're dining or celebrating an event, you're sure to find a little bit of magic in the air at Waterside.
5 MINUTES
FROM New York City
We are located on the edge of the Hudson River that provides a beautiful view of the Manhattan skyline that's sure to impress. For a venue that offers panoramic views, look no further than Waterside.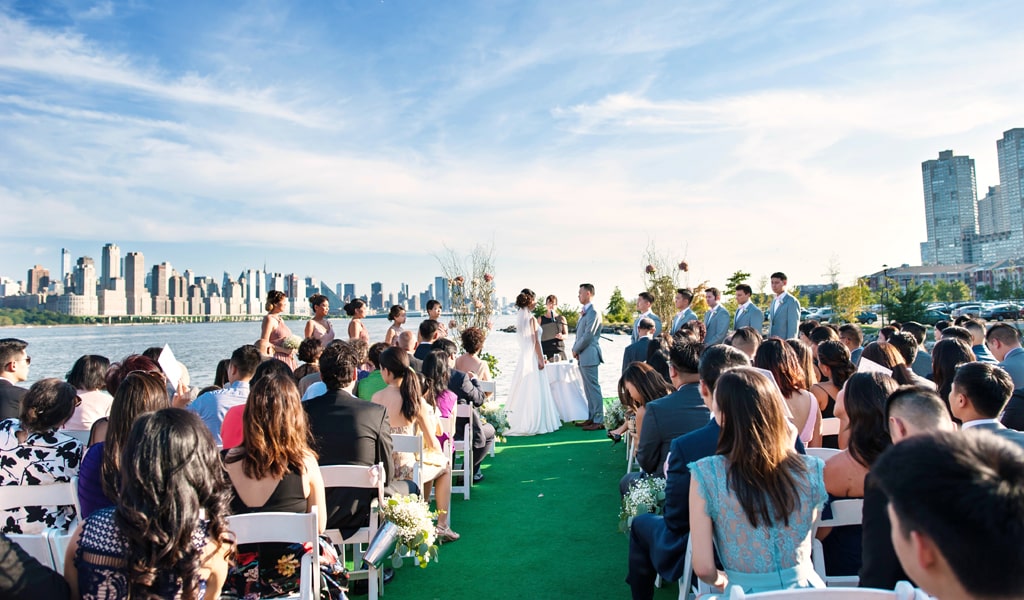 Catering
MENU BY GUS SHIZAS
Far beyond mediocre fare to feed the masses, Executive Chef Gus Shizas creates intentionally crafted cuisine to complement your event and please your guests. Allow our expert catering consultants to assist you in choosing the correct menu for your occasion.
event planning
Staff
From extravagant product launches, to romantic weddings, our team of seasoned professionals have experienced it all. With two ballroom spaces available, we're happy to assist you in creating the event of your dreams.