It all began when three siblings decided to pursue their passion. After being raised in the restaurant industry for their entire lives, Gus Shizas, Frances Vagias, and Dina Holevas opened Waterside Wedding Venue. The location continues to thrive as a luxury event venue and restaurant where each dish is artfully created by Gus as the Executive Chef and graduate of the CIA Culinary Institute.
Distinguish Your Day
Waterside is renowned for our sophisticated luxury, exclusive event spaces, and breathtaking city views. Regardless of your event type, we have everything to make your next celebration unforgettable.
WEDDINGS
Get married with the New York City skyline and Hudson River Waterfront as your backdrop. Let us help you design an exclusive wedding you'll never forget.
SOCIAL
Waterside is a modern, luxurious, and sophisticated venue that takes any event to the next level. Host your next birthday party, Sweet 16, Quincenera, or bridal shower here.
BUSINESS
Private, exclusive, and sophisticated riverfront ballrooms are the ideal setting for formal corporate meetings, conferences, fundraisers, and networking events.
POLITICAL
Our event team is committed to providing impeccable, welcoming, and refined service to high-level political clientele. Throw your next campaign fundraising event here!
HOLIDAY
Our sophisticated and modern location provides a unique backdrop for your family or office holiday party. Celebrate Christmas, Valentine's, or New Year's at Waterside.
NIGHTLIFE
Experience New Jersey's vibrant nightlife scene at the hottest location along the Hudson River. Complete with live music and VIP bottle service every weekend.
See The Space
With five different spaces for weddings, rehearsal dinners, showers, corporate gatherings, and social events, Waterside is fully equipped to exceed your most extravagant expectations.
PEARL GALLERY
A lavish and modern space that takes any event to the next level of exclusivity. Watch the lights of Manhattan glisten on the Hudson River with unobstructed views while you enjoy the event of your dreams.
Features And Amenities:

Floor-To-Ceiling Windows

Unobstructed Skyline Views

Valet Parking Attendants

Coat Check Attendant

Cocktail & Lounge Furniture

Full-Service Bar

Bridal Room

Private Bathrooms
OPAL BALLROOM
A sophisticated and private space for your next celebration. This event space offers an open and airy layout so you can customize it for a truly one-of-a-kind occasion.
Features And Amenities:
Two LED Flat Screen TVs

Uplighting In Multiple Colors

Maitre D'

Executive Wedding Consultants

Directional Maps & Place Cards

Chiavari Chairs

Assorted Table Sizes & Selections

Wait Staff – One Per Twelve Guests
RIVER ROOM
The River Room is a pristine, semi-private space located on the south side of Waterside with an unparalleled view of the Hudson River. Ideal for celebrating life's greatest moments with the ones you love.
Features And Amenities:
Upscale Seating Arrangements & Furnishings

Unobstructed Hudson River And Manhattan Skyline Views

High-Quality Event Service

World-Class, Chef-Inspired Cuisine

Floor-To-Ceiling Windows

Full Service Bar

Table Linens

Valet Parking Attendants
OCEAN ROOM
A lush, open, and semi-private event space located on the north side of Waterside. This stylish area radiates elegance to complement any occasion.
Features And Amenities:
Privacy Curtain

Semi-Private Event Space

Unobstructed Hudson River Views

Floor-To-Ceiling Windows

Full Service Bar

Valet Parking Attendants
BRING YOUR EVENT DREAMS TO LIFE
Events at Waterside are held to a new standard of modern luxury, sophisticated elegance, and romantic charm. Work with our dedicated executive event consultants to organize, orchestrate, and coordinate every little detail for your party. We'll make planning an unforgettable celebration feel stress-free and effortless.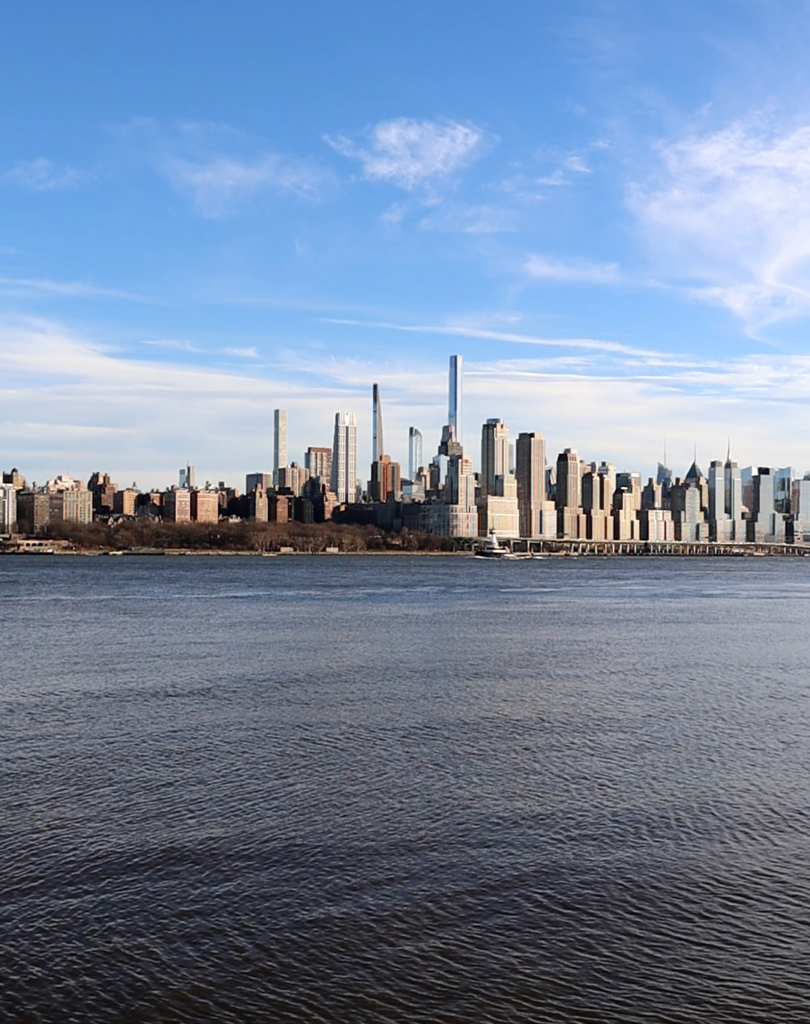 A place to rest your head and a way to get around. We'd love to help you find what you need.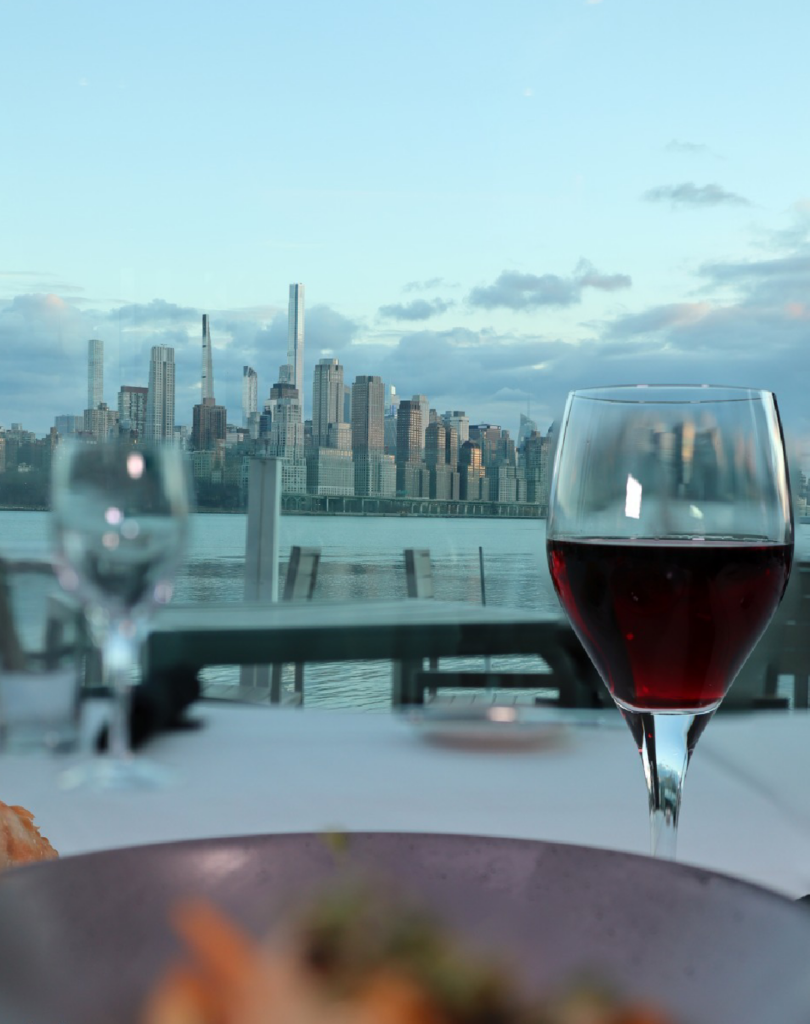 Freshly-prepared Mediterranean cuisine, made by an in-house, culinary-institute-trained chef,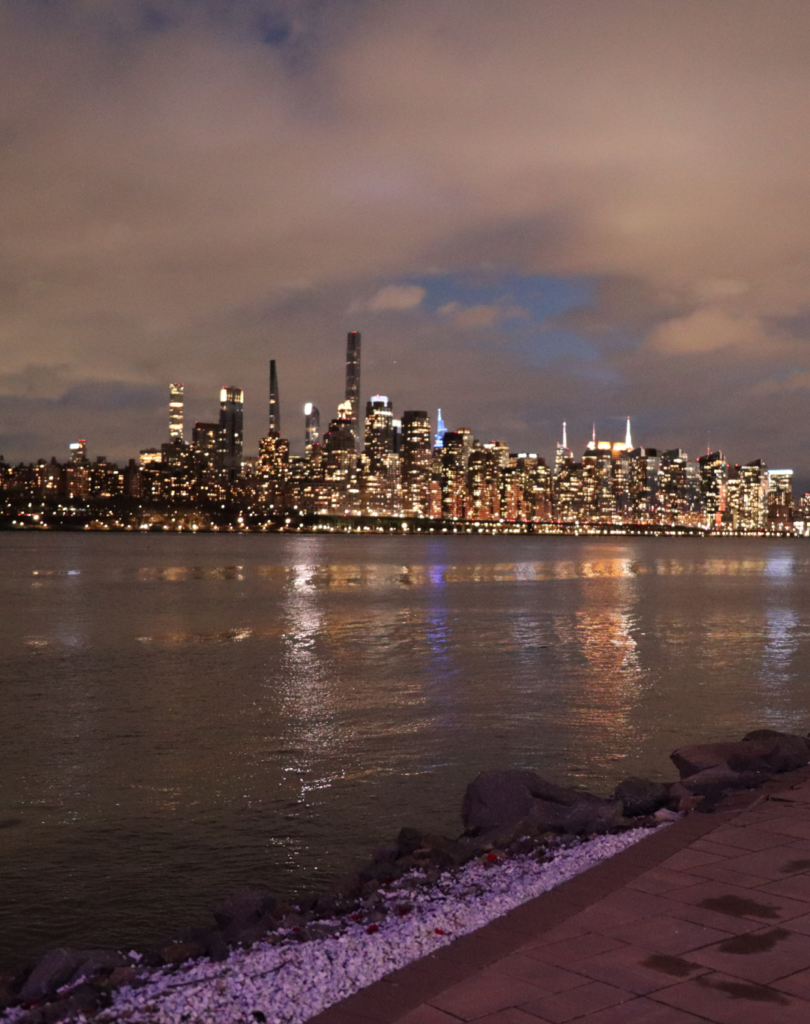 The faces, vibes, and views behind the magic. Meet the people that make Waterside come alive.
Weddings
Expert executive event consultants and an open, airy, and exclusive space to create the perfect day.
See More
Events
Chef crafted cuisine and impressive NYC skyline views to elevate any exclusive occasion.
Learn More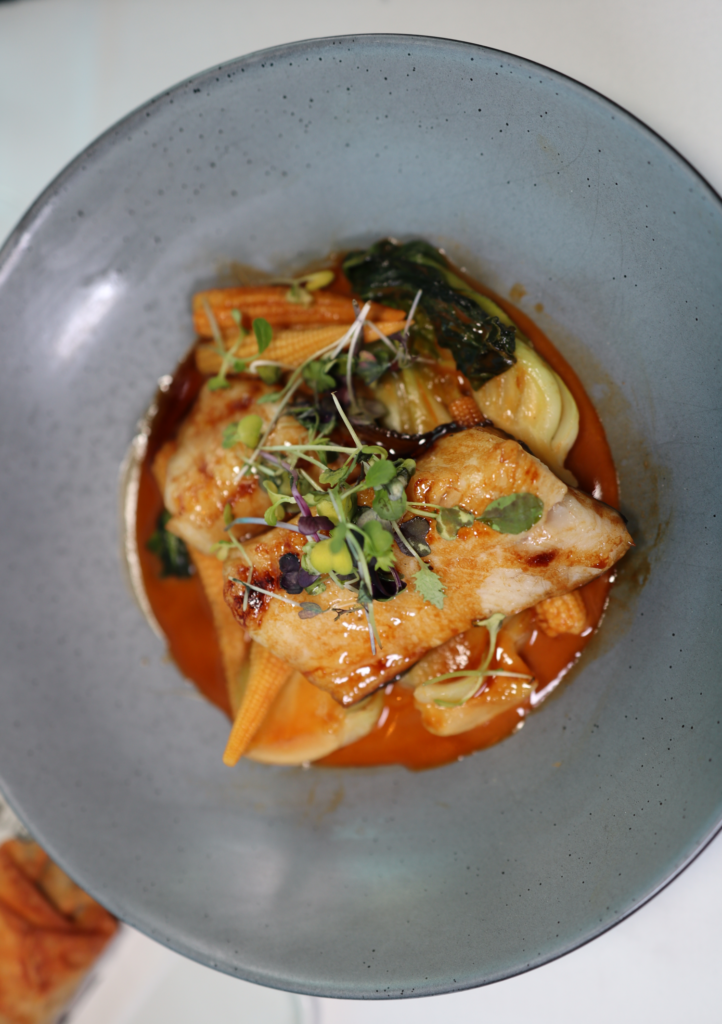 Waterfront Cuisine
We believe dining should be more than just sitting down to consume a meal. Our enticing menu is designed by CIA Culinary School graduate, Gus Shizas, and combined with an unforgettable setting to bring you a truly unparalleled experience.
From Our Satisfied Guests
Hosting my wedding at Waterside events was the best wedding related decision I've ever made. Starting from planning the event with Shantal, which was very easy, she was super responsive and very accommodating, she made planning a Covid wedding much easier on us.
I attended a work related event and it was amazingly beautiful experience to be here. I loved how the floor plan is structured and the bar had a tons of great options. I tried Malibu drink and it was better than anything else I had tried so far. The dance floor was great too and I found this place as a high end ine with a great view of NYC skyline!!!
This place is perfect for any event, the food is delicious, the waiters/servers are attentive, it's super clean and the view is breathtaking. They have more than one space for events. The wedding I went to was much bigger than the space for the baby shower. Nonetheless, they both had an incredible view of New York City and both experiences were above and beyond.