Experience breathtaking wedding venues on the scenic Hudson River waterfront. Currently searching for a magical place to say "I Do?" The memorable Hudson County wedding venue you choose makes a major impression on the overall feel and tone of your event. So, choose a modern riverfront location that simply exudes luxury, exclusivity, and sophistication on your special day. At Waterside, we have everything needed to make your ceremony, cocktail hour, and reception truly unforgettable. You've finally found the perfect spot to swap vows with the love-of-your-life. Read on to learn about the most scenic waterfront wedding venues along the Hudson River that you have to check out.
A Spectacular Setting For Your Special Day
Your special day deserves a truly incomparable and unsurpassed setting – discover it at upscale waterfront venues near NYC. At Waterside, we specialize in hosting unforgettable wedding ceremonies and receptions. Our single focus is making sure your  big day is filled with unforgettable memories and celebrations. Choose Waterside to elevate your wedding day with striking views, luxury ballrooms, and world-class cuisine. Definitely, discover a spectacular setting for your special day at Hudson River wedding venues.
Stunning Waterfront Ceremonies
Host your ceremony just steps away from the water at wedding venues on the Hudson River. Our outdoor terrace offers sweeping views of the scenic Hudson River and iconic NYC cityscape. We're a premium choice for modern and sophisticated weddings with 225+ guests. This one-of-a-kind waterfront setting creates an unforgettable backdrop for the most important day of your life. Breathtaking scenery and city-chic vibes will make all your wedding day dreams come true. Indeed, host your stunning riverfront ceremony at the best wedding venues on the Hudson.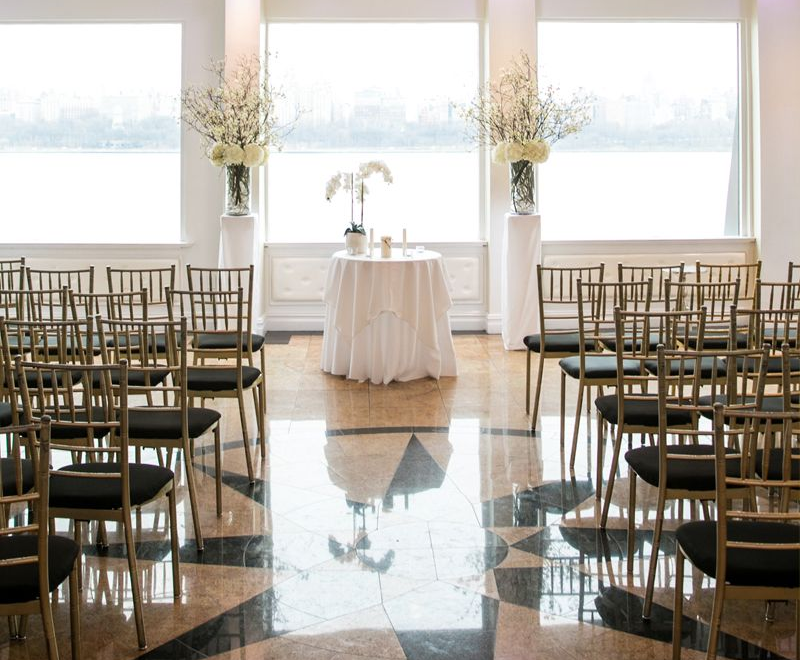 Versatile And Luxurious Ballrooms
Host your reception in luxurious and versatile ballrooms at our riverfront wedding venue near Secaucus. Step inside the Diamond and Opal Ballrooms and enter a new world of luxury. Brilliantly designed to feature striking views of the Hudson River and Manhattan skyline from every angle. Crystal chandeliers, marble dance floors, and Chiavari chairs fully complete the lavish modern setting. We promise to exceed your expectations with attention-to-detail, impressive decor, and breathtaking scenery. Absolutely, the best Hudson River wedding venues are renowned for spectacular and grand ballrooms.
Endless Possibilities For Sophisticated Elegance
The possibilities for dream weddings are endless at waterfront venues on the Hudson River. Bring your wedding vision to reality amidst scenic riverfront vistas and striking skyscraper silhouettes. Our entire state-of-the-art property is any photographers dream to capture. Every detail, amenity, and feature at Waterside enhances your wedding day experience. Outdoors, capture your first look and ceremony photos on our scenic waterfront terrace. Then, head indoors for plenty of beautiful reception shots in the grand ballroom. Surely, there's endless possibilities for sophisticated luxury at the best waterfront wedding venues near Weehawken NJ.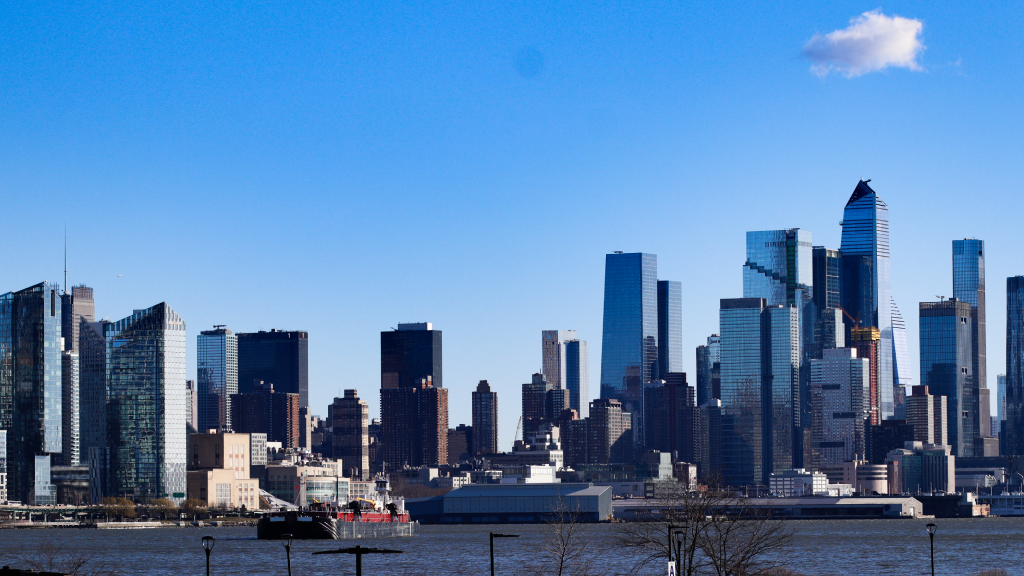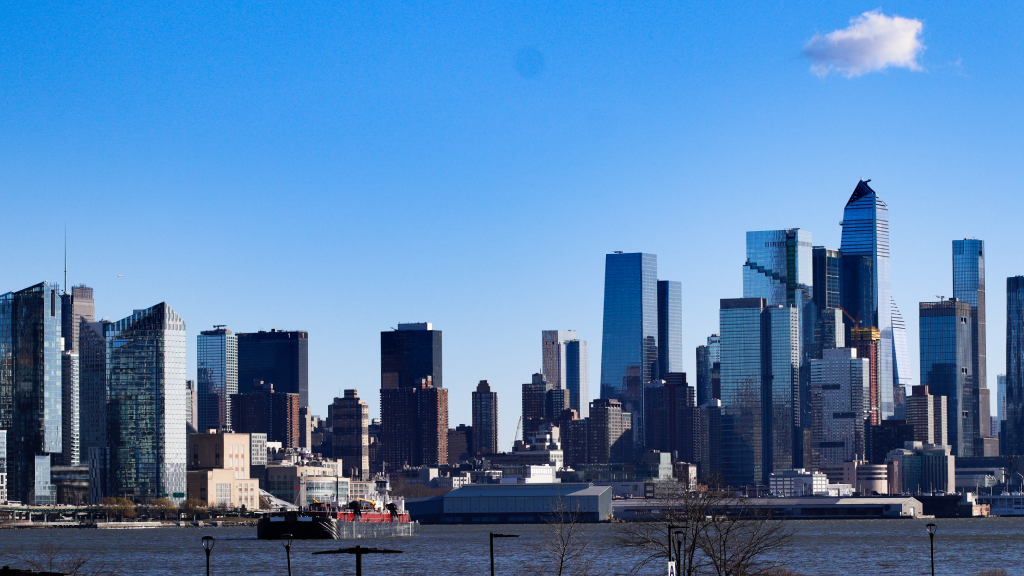 Striking Cityscape Views
If you're searching for striking views of the iconic Manhattan cityscape, look no further than the best Hudson River wedding venues. It's a little known secret that the best skyline views exist outside of the city, just across the Hudson River. Here at Waterside, you'll find unobstructed, premium views of the entire city — spanning from Upper to Lower Manhattan. Every wedding here is sure to come with a photo-worthy POV of New York City. Certainly, experience striking cityscape views at the best waterfront wedding venues in North Bergen NJ.
Say Yes – At The Best!
Is there any better place to say "I Do" than at the most beautiful Hudson River wedding venues? The Hudson Riverfront and unobstructed Manhattan cityscape really creates an incredible backdrop for VIP wedding events. Capitalize on this stunning scenery when planning the most important day of your life. These captivating views – paired with Waterside's iconic service, cuisine, and vibes – is sure to leave all of your attendees in absolute awe. It's sure to be a day you'll never forget. Indeed, say "I Do" at the most spectacular scenic riverfront wedding venues Hudson County NJ.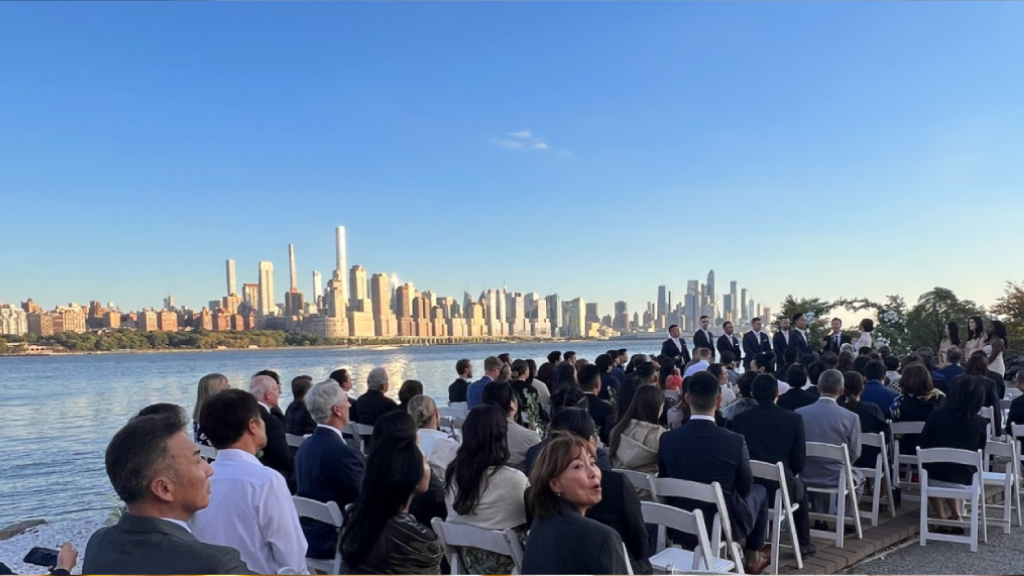 Unsurpassed Luxury And Exclusivity
Situated along the waterfront, New Jersey's most scenic wedding venues pride themselves on unmatched luxury, exclusivity, and elegance. Waterside has everything possible to make your special day feel absolutely magical. Experience sophisticated luxury from the moment you arrive here. You certainly won't find a more breathtaking, captivating, and dramatic backdrop anywhere else for your wedding day. The views and vibes here are sure to create a unique wedding experience you'll remember forever. Absolutely, experience unsurpassed luxury, exclusivity, and excellence at the top wedding locations on the Hudson.
City Chic Meets Modern Luxury
Unique wedding venues near Midtown Manhattan combine chic city vibes with sophisticated modern luxury. A one-of-a-kind event experience along the Hudson Riverfront awaits you at Waterside. With four exclusive event spaces, we're ready to host all your friends, family, and loved ones in premium elegance. Our magnificent site also boasts a scenic outdoor patio – perfect for your waterfront ceremony. Inside, all your attendees will be wow'd by all the lush amenities we have to offer. Certainly, experience the blend between city chic and modern luxury at the best Hudson Riverfront wedding venues.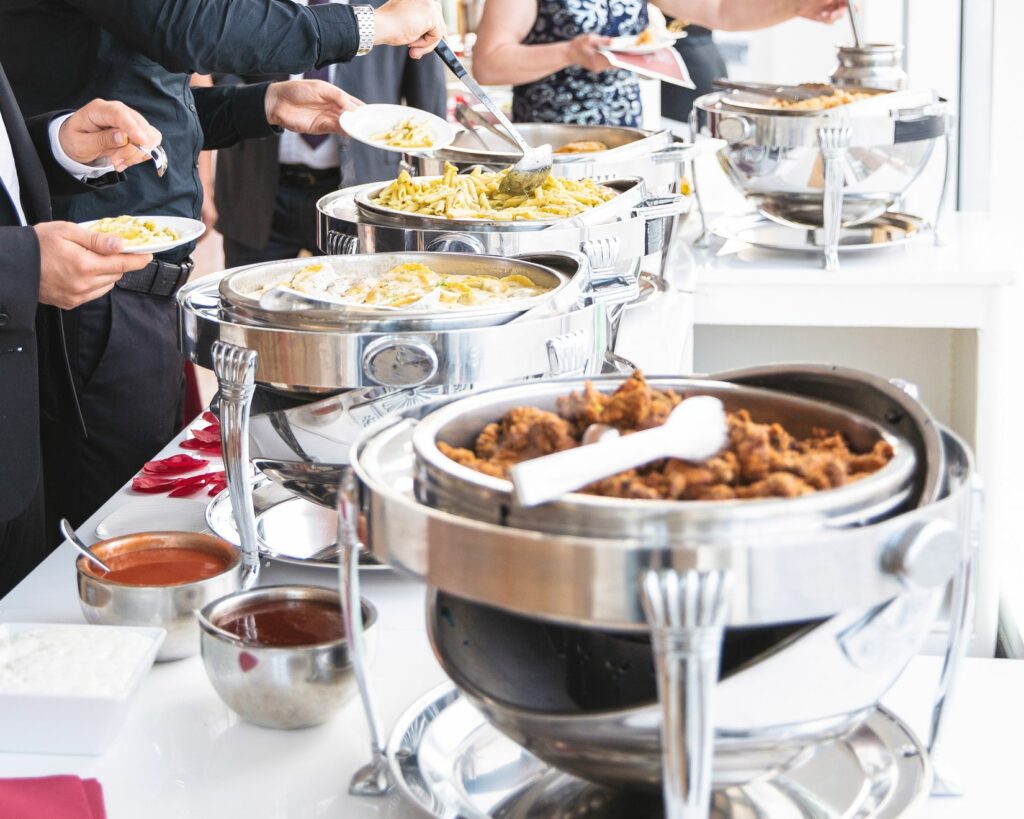 Unmatched Culinary Excellence
Experience – and taste – unsurpassed levels of culinary excellence at the best wedding locations on the Hudson River. Waterside is renowned for our in-house team of experienced, passionate, and talented culinary team – led by a culinary-institute-trained executive chef. Let our expert team elevate your special day with authentic, flavorful, hand-crafted, and aesthetically-plated dishes that are sure to amaze even the most particular guests. Don't settle for ordinary cuisine at your wedding reception. Host your celebration at the best wedding spots on the Hudson River and guarantee unparalleled culinary expertise.
Premium, Customized Wedding Packages
As a full-service event location, the most romantic waterfront wedding venues NJ specialize in planning unforgettable exclusive celebrations. Our personalized wedding packages simplify every aspect of the event coordination process. Executive wedding consultants will be by your side to determine exactly what you need. We have plenty of options that are sure to align with the wedding you've always dreamed of. Definitely, simplify event planning with customized premium packages from the best riverfront wedding venues New Jersey.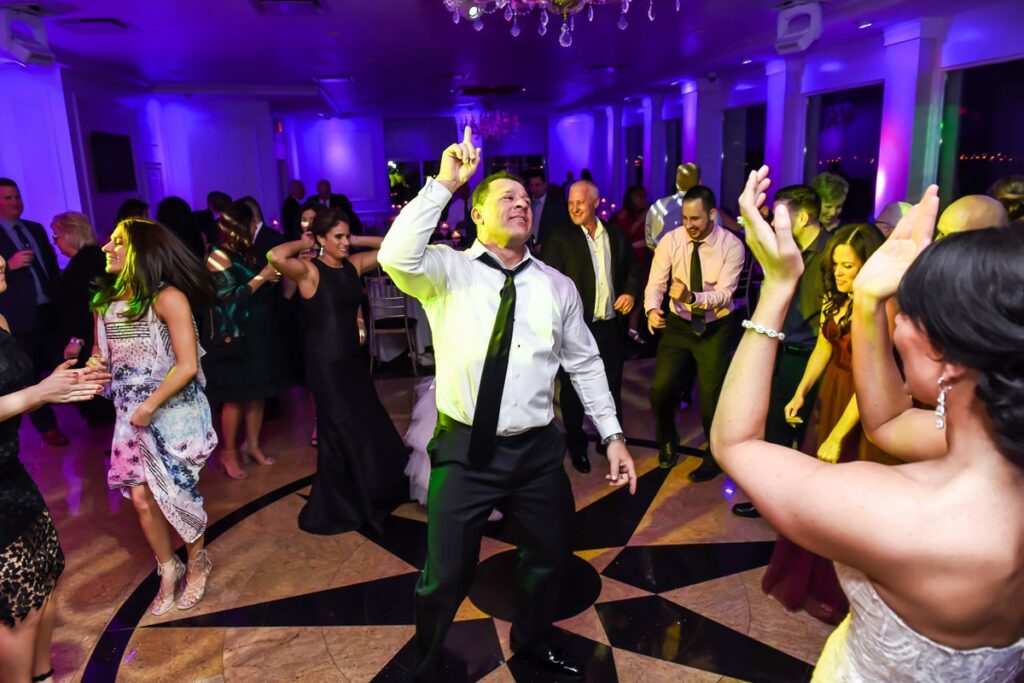 The most scenic wedding venues on the Hudson River Waterfront set the stage for breathtaking events. Say "I Do" with captivating views of the riverfront and skyscraper silhouettes as your backdrop. Taste culinary excellence from Waterside's in-house, executive chef. The vibes, ambiance, and aesthetics here creatively combine NYC chic with sophisticated modern luxury. Unmatched luxury, exclusivity, and excellence are a staple here. Simplify event planning with individualized, personalized premium wedding day packages. Follow the points above to learn about the most scenic waterfront wedding venues with views of the Hudson River and NYC.